Downcast for Mac OS V- 2.11.25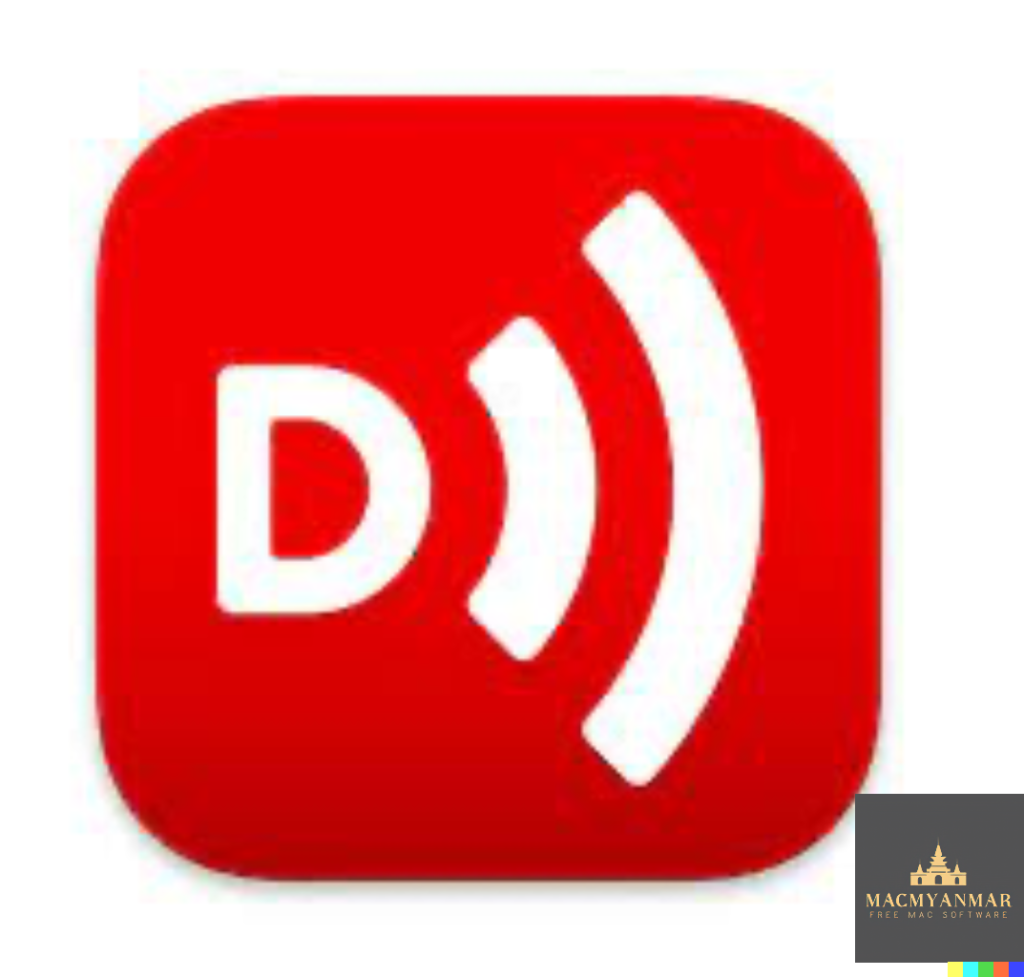 Name : Downcast 2.11.25
Size : 24 MB
Downcast for Mac OS V- 2.11.25
Downcast is a versatile podcast app that's designed for macOS and offers a range of features to enhance your podcast listening experience. It provides subscription management, playback customization, and iCloud syncing capabilities to ensure that you have access to your favorite podcasts across your Mac and iOS devices. Here are some key features and details about Downcast:
Subscription Features:
Search and Subscribe: Downcast allows you to search for, subscribe to, and download both audio and video podcasts. You can easily discover and follow your favorite shows.
Manual Subscription: If a podcast isn't listed in Downcast's directory, you can manually subscribe to it via URL, ensuring that you can access podcasts from various sources.
Automatic Download: The app can automatically download new podcast episodes, and it even supports resuming interrupted downloads. You have control over settings like auto-downloads and episode retention.
Browse and Download: Downcast enables you to browse and download older episodes of podcasts, ensuring that you have access to a show's complete history.
Auto-Update: Podcast feeds can be set to auto-update based on a schedule, so you're always up to date with the latest episodes.
OPML Import/Export: You can import and export podcast feeds using OPML files, making it easy to transfer your subscriptions to other devices.
Password-Protected Feeds: Downcast supports password-protected podcast feeds, ensuring secure access to restricted content.
Smart Playlists: Create and edit "smart" playlists to organize your podcasts based on criteria you define.
Podcast Details: View detailed information about podcasts and read episode show notes.
iCloud Syncing: Downcast offers iCloud syncing, allowing you to keep your podcast subscriptions, playlists, settings, and episode information in sync across your Mac and iOS devices.
Playback Features:
Playback Speed: Customize playback speed with options ranging from 0.5x to 3x speed, allowing you to listen to podcasts at your preferred pace.
Chapters Support: Enjoy enhanced podcasts with chapter support, making it easier to navigate within episodes.
Stream Without Download: You can stream episodes without downloading them first, saving storage space.
In summary, Downcast is a feature-rich podcast app for macOS that caters to podcast enthusiasts. It offers a range of tools for managing subscriptions, customization options for playback, and iCloud syncing to ensure a seamless listening experience across multiple devices.