Posts tagged
Music
0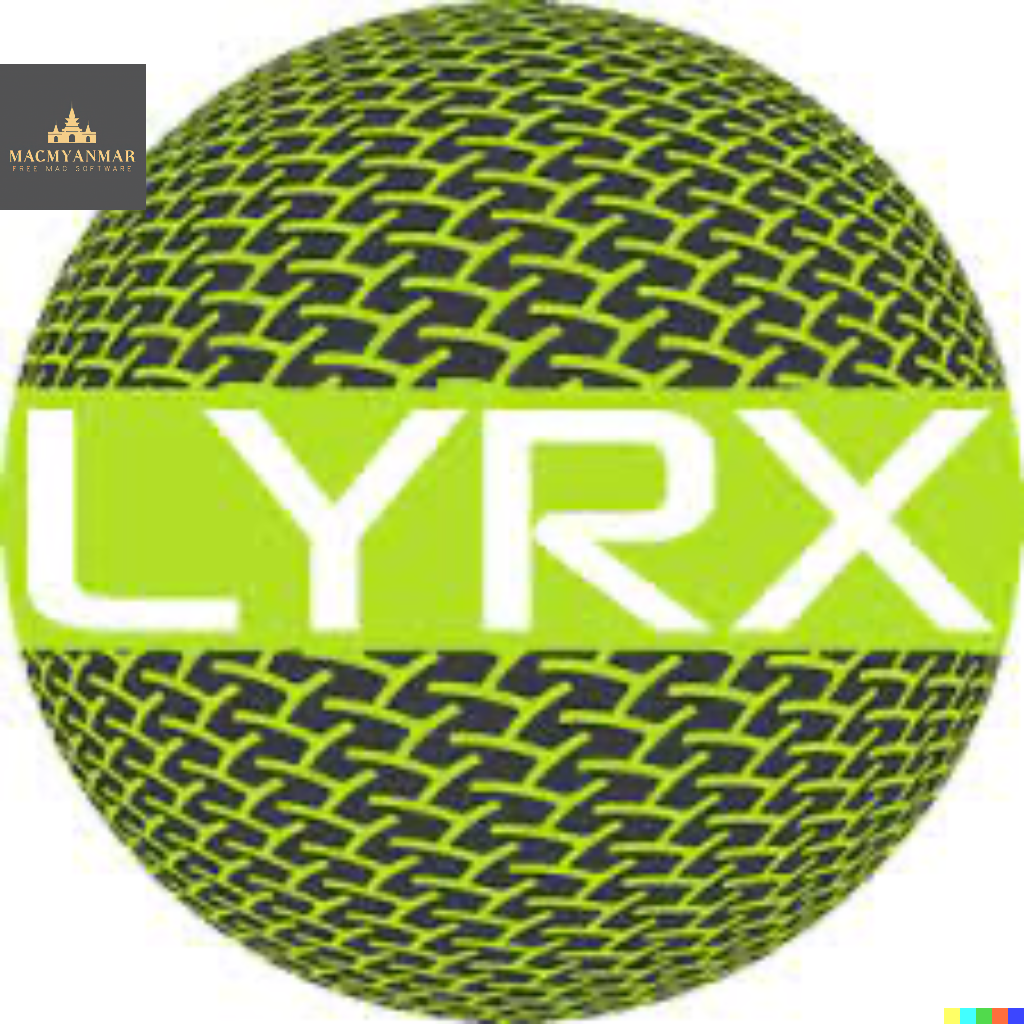 Name : PCDJ LYRX
Size : 152 MB
Download PCDJ LYRX for Mac V-1.10.2
LYRX is a professional and modern karaoke software designed to meet the demands of today's KJ (Karaoke Jockey). It supports various high-quality karaoke file types, including MP3+G, Zipped MP3+G, and all video karaoke files such as MP4, AVI, DIVX, MOV, MKV, and Flash (including HD versions). Additionally, LYRX allows you to play standard video files and audio tracks, such as mp3, m4a, wav, aiff, ogg, cda, flac, and more (non-DRM). iTunes playlists are automatically imported, making it convenient for users.
Key Features of LYRX:
Party Tyme Karaoke Subscription: LYRX offers an in-app Party Tyme Karaoke subscription, providing access to a library of 13,500+ HD karaoke songs. Users can stream songs while connected to the internet or download them for offline use.
Extended Display Mode: LYRX supports extended display mode, allowing users to send lyrics to a secondary display or projector in full screen. This feature enables KJs to work with LYRX on the main display while singers view lyrics on the second display.
Party Tyme Karaoke Streaming Subscription: LYRX has partnered with Party Tyme Karaoke, offering a streaming subscription with a library of classic and new karaoke songs. The subscription is legal for public performance with a commercial use license.
Built-In Karaoke Song Store: Version 1.4 introduces the ability to purchase karaoke songs on-the-fly from the new in-app PartyTyme.net store. Karaoke songs are available at $2.49 per track in HD quality.
Key Detection, Key Control, and Independent Tempo: LYRX automatically detects the musical key of karaoke songs, allowing users to apply key changes when added to the singer rotation list. Independent tempo control lets users speed up or slow down the playing track without affecting pitch/key.
Singer/Song History: LYRX records singers and the songs they perform, including key changes applied in the singer rotation list. Singers and their songs can be easily sent back to rotation from singer history.
Next Singers Display: When the deck is idle, LYRX displays the next three singers from the top of the singers list on the preview screen and the secondary singers display. This informs singers who's next, avoiding potential questions about turn order.
MIC Support With Recording: LYRX supports microphone input through the audio interface, allowing singers to perform over the playing audio. Users can record their mixed-output performances to share with friends.
Create Text, Image, And Video Overlays/Backgrounds: LYRX enables users to create multi-layered text, image, and video overlays that can be output to screen 2 for singers and the audience to see. This feature is useful for branding purposes or displaying visuals and messages.
Automatic Filler Music Player: LYRX includes an automatic filler music player (bumper music player) designed to play regular music between singers and sets, preventing dead air. Users can load regular audio tracks and click play on the filler music player.
KSR (Karaoke Singer Request) System: LYRX introduces the KSR system, a web-app available for free to LYRX owners. The KSR system allows users to host their karaoke songbook online, supporting up to 100,000 songs. Singers can browse and search the catalog, make song requests, and KJs can accept requests right inside the LYRX singer rotation list.
Compatibility: LYRX is compatible with macOS 10.14 or later.
Homepage: LYRX Karaoke