TechSmith Camtasia For Mac 2023.2.1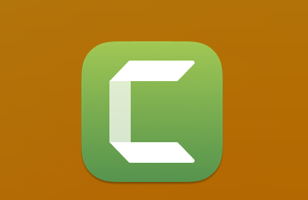 Name : TechSmith Camtasia For Mac 2023.2.1
Size : 369 MB
TechSmith Camtasia For Mac 2023.2.1
Camtasia is a widely-used software solution for creating professional-quality videos, particularly focused on tutorials, presentations, and demonstrations. It offers a range of features to help users create, edit, and share videos with ease. Here are some key features and details about Camtasia:
Key Features:
Screen Recording: Camtasia allows you to record your computer screen. This feature is ideal for creating software demonstrations, tutorials, and other educational content.
Pre-Built Templates: The software provides pre-built video templates that simplify the video creation process. These templates can help you get started quickly.
Import PowerPoint Presentations: You can import PowerPoint presentations into Camtasia and enhance them with video footage, animations, and other effects.
Video Editing: Camtasia includes a video editor with drag-and-drop functionality, making it easy to edit your recorded or imported videos. You can add effects, transitions, annotations, and more.
No Video Editing Experience Required: Camtasia is designed to be user-friendly and doesn't require advanced video editing skills. It's accessible for both beginners and experienced video creators.
Engagement: Videos created with Camtasia can engage viewers more effectively than text alone, making it a valuable tool for educational content, marketing materials, and more.
Typical Uses:
Camtasia is suitable for a wide range of video-related tasks, including but not limited to:
Video Tutorials
How-to Videos
Software Demonstrations
Meeting Recordings
YouTube Videos
Training Materials
Webinar Recordings
Instructional Videos
Explainer Videos
Presentation Recordings
Compatibility:
Camtasia is compatible with macOS 11.0 or later, ensuring it works with the latest macOS versions.
Homepage:
You can find more information about Camtasia and download the software from the official homepage at https://www.techsmith.com/.
Camtasia is a popular choice for individuals and professionals who need to create polished and engaging video content. Its screen recording, video editing, and template features make it a versatile tool for various purposes, from creating educational materials to marketing videos and beyond.