Pixelmator Pro for Mac Free V-3.3.13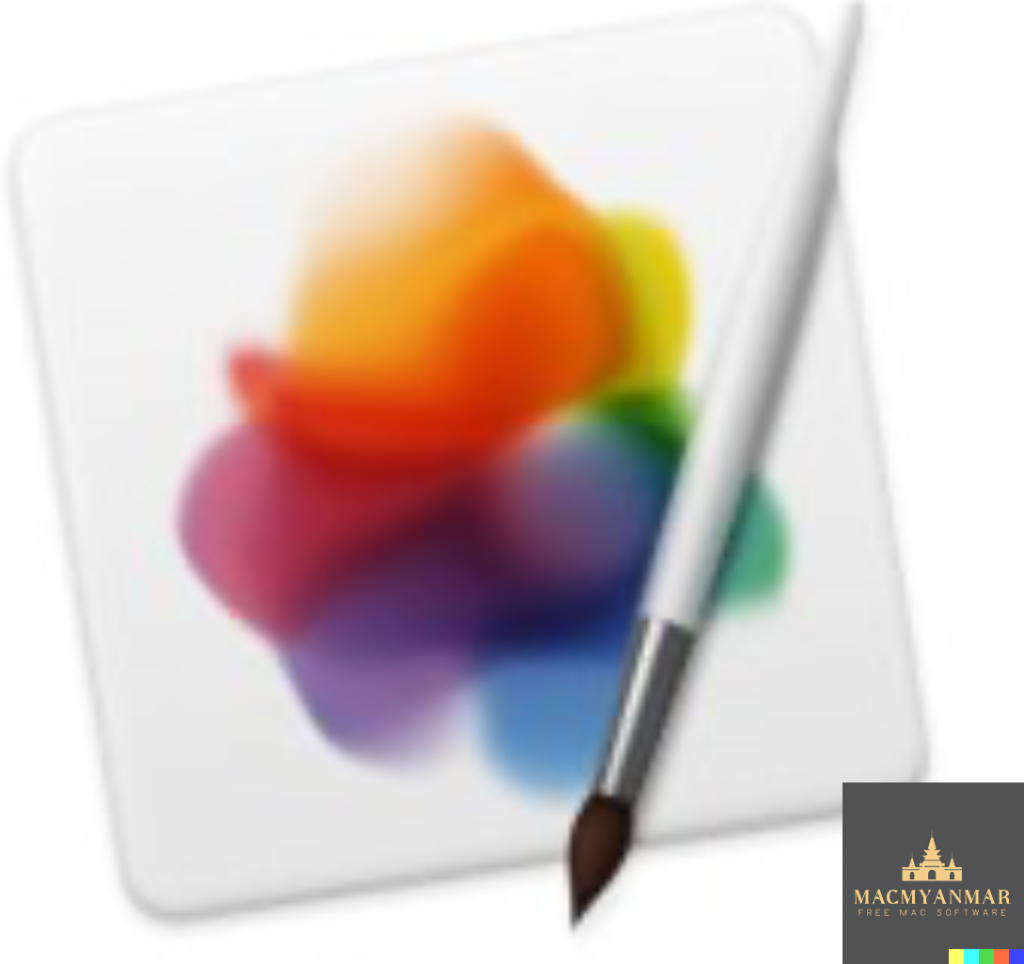 Name : Pixelmator Pro
Size : 594 MB
Pixelmator Pro is a powerful and user-friendly image editor designed exclusively for Mac. It offers a wide range of professional-grade image editing tools, making it easy to enhance photos, create stunning compositions, design graphics, and apply various effects. Here are some key features and details about Pixelmator Pro:
Key Features:
Modern Interface: Pixelmator Pro features a modern and intuitive single-window interface designed for working with images on a Mac. It provides a streamlined and accessible design that caters to both beginners and experienced users.
Dark and Light Appearances: The app adapts to macOS's light and dark modes, ensuring a cohesive visual experience.
Customizable Interface: Users can customize the interface to organize their creative environment according to their preferences. The software offers workspace presets tailored for photography, design, illustration, and painting.
Photos Extension: Pixelmator Pro seamlessly integrates with the Photos app, allowing users to edit images without leaving Photos. Nondestructive edits are saved directly to the Photos library.
Professional Tools: The software provides a comprehensive set of image editing tools, supporting nondestructive editing for fine-tuning changes at any time. Users can easily manipulate and arrange objects for creating captivating compositions.
Color Adjustments: Pixelmator Pro offers machine learning-powered color adjustments, enabling precise control over colors in images.
RAW Support: The software excels in handling RAW files, preserving extended range data for editing RAW images effectively.
Brushes: Users can create digital or traditional paintings using fully customizable dual-texture brushes. The software offers extensive support for digital graphics tablets.
Effects and Presets: Pixelmator Pro includes a range of built-in effects and presets for color adjustments, layer styles, and shapes. Users can save their combinations as presets and share them.
Retouching Tools: The retouching tools allow users to remove imperfections, clone parts of photos, and make precise adjustments to light and dark areas.
Vector Graphics: The software provides customizable vector graphics designed by the Pixelmator Team, along with the ability to create custom vector graphics using the Pen tool.
Typography: Designing text is made easy with a full set of typography tools, including curved, circular, and path text options.
Batch Processing: Users can batch process images with built-in Automator actions and automate workflows using AppleScript support.
Machine Learning Enhancements: Pixelmator Pro leverages machine learning for tasks such as object removal, intelligent photo enhancement, super resolution, color matching, denoising, and quick selections.
Compatibility: The software supports various image formats, including JPEG, TIFF, PNG, PSD, HEIF, SVG, PDF, GIF, BMP, TGA, WebP, and JPEG-2000. It also opens and edits Photoshop images with layers and SVG vector images.
Built for Mac: Pixelmator Pro is designed exclusively for macOS and integrates seamlessly with macOS Big Sur.
Pixelmator Pro provides a robust set of image editing tools, enhanced by machine learning capabilities, making it an excellent choice for photographers, designers, illustrators, and digital artists. It's compatible with macOS 11.0 or later.
You can find Pixelmator Pro on the Mac App Store.