Mac Network Radar 3.0.4 Download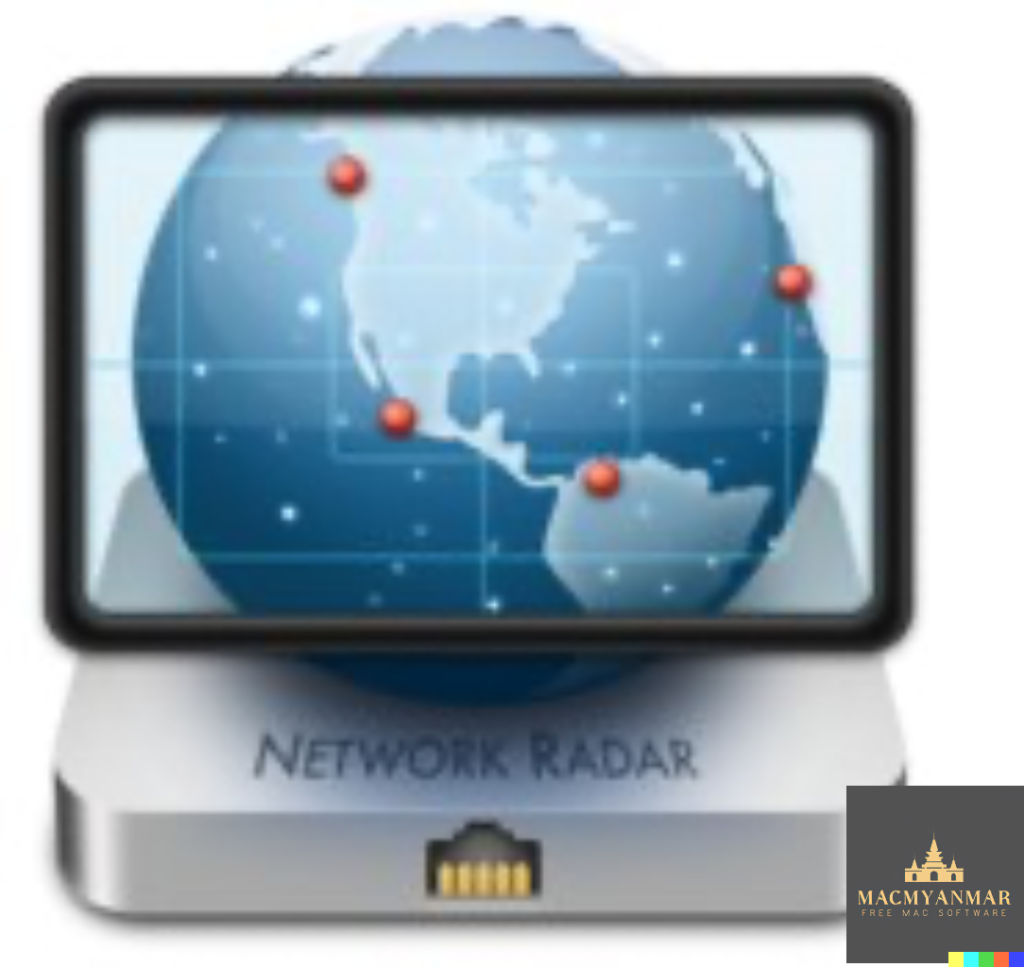 Name : Network Radar
Size : 28 MB
Mac Network Radar 3.0.4 Download
Network Radar is a macOS application designed for advanced network scanning and management. It offers a range of features to help users scan and configure network devices, monitor network changes, and access detailed information about their network. Network Radar is designed with a user-friendly interface and modern Mac application design principles. Here are some key features and details about Network Radar:
Main Features:
Network Scanning: Network Radar allows users to scan their network to retrieve detailed information about network devices.
Network Tools: The application provides a set of useful network tools and commands that can be executed with a simple click, making it easy to troubleshoot network issues.
Monitoring: Network Radar offers a monitoring feature that notifies users about changes in their network. This is helpful for detecting network changes and responding to them promptly.
Access to Previous Scans: You can access devices from previous scans, even if they are in different networks, providing historical network data for reference.
Rules and Actions: Network Radar includes a rules/actions system for automatic processing of devices. You can set up rules to perform specific actions based on predefined criteria.
Device Connectivity: To connect to a device, simply double-click it in the list, making it easy to access and manage network devices.
Custom Names and Icons: You can assign custom names to devices and choose from provided icons or import your own icons for better organization.
Host Organization: Network Radar allows users to organize hosts in folders and smart folders for efficient network management.
Custom IP Ranges: Create scans with custom IP ranges to focus on specific parts of your network.
Export Options: The application supports exporting scan results to various formats, including XML, CSV, TXT, PDF, and NETRADR.
Supported Network Interfaces:
Built-in WiFi
Built-in Ethernet
Apple's USB to Ethernet Adapter
Apple's Thunderbolt to Ethernet Adapter
Apple's Thunderbolt Display Ethernet
Please note that the amount of information Network Radar can retrieve depends on the network it scans.
Compatibility:
Network Radar is compatible with macOS 10.13 or later.
Network Radar provides a comprehensive set of tools for network scanning and management, making it easier for users to monitor and configure their network devices. Its intuitive interface and robust feature set cater to both casual users and network professionals who need to maintain and optimize their networks.