Download Air Printer – Printer Server Pro 5.1.4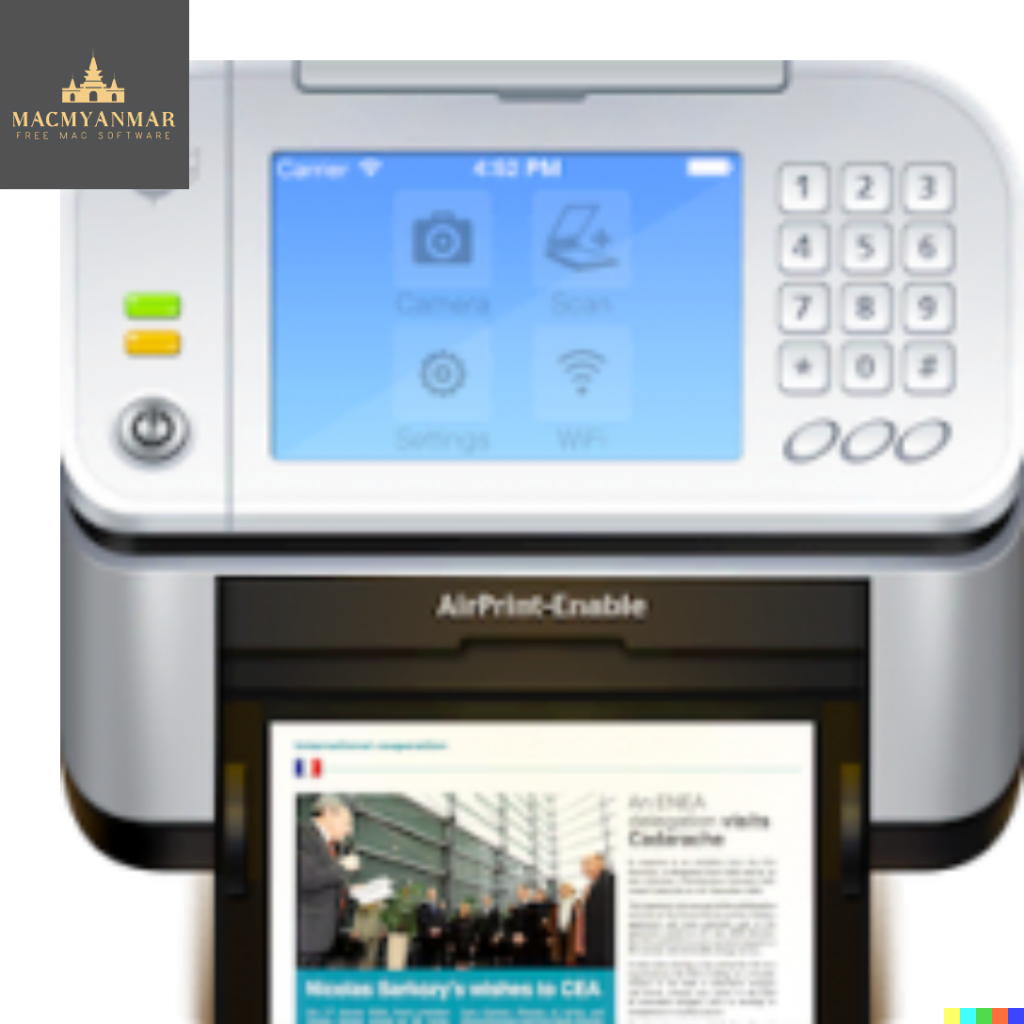 Name : Air Printer – Printer Server Pro
Size : 50 MB
Download Air Printer – Printer Server Pro 5.1.4
The Air Printer software acts as a virtual printer for Mac devices, allowing users to share their local printers wirelessly with other nearby Mac or devices. With Air Printer, users can print documents, photos, web pages, emails, and other content directly from their computer to various printers. Here is an overview of its features and the recent updates:
Air Printer Features:
Wireless Printing: Enables wireless printing of various document types from Mac devices to other printers available nearby.
Printing to PDF: Allows printing documents to PDF format, eliminating the need for physical printers and reducing paper usage.
Automatic Printer Configuration: Automatically determines print details such as paper type, page range, print quality, and orientation based on the content being printed.
Direct Wireless Printing: Supports printing photos, emails, web pages, and documents directly, creating PDF documents that are saved on the Mac disk.
PDF Document Handling: Provides options to open, read, and transfer PDF files, including e-mailing, opening in other apps, and transferring to iPhone or iPad through iTunes File Sharing.
Custom Printer Properties: Allows users to set printer properties such as color, two-sided printing, quality, and paper sizes, aiding in reducing printing costs.
Content Printing Support: Enables the printing of various content types, including email attachments, iWork and MS Office documents, Safari web pages, and files from other applications.
Upgrade to Pro:
Provides the ability to print longer documents (over 2 pages) and access other premium features without ads. Users can upgrade to the paid version to enjoy additional benefits.
Recent Update (Version 5.1.4):
Support for macOS Sonoma 14.0: Enhanced compatibility with the latest macOS.
Printer Driver Improvements: Improved printer driver functionality.
Bug Fixes and Performance Improvements: Addressed known bugs and enhanced overall performance.
System Requirements:
Compatibility: macOS 10.12 or later
Where to Find Air Printer:
Air Printer offers convenient wireless printing, PDF creation, and customization of printer properties for users seeking to print content from their Mac devices. The recent update further improves compatibility and addresses known issues for a smoother user experience.