Capture One 23 Pro 16.2.3.32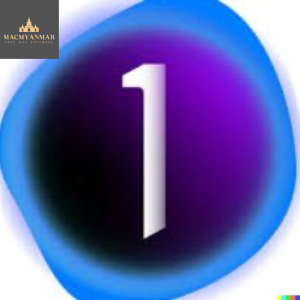 Capture One 23 Pro Version 16.2.3.32 for macOS is a powerful and professional RAW converter that delivers unparalleled image quality, vibrant colors, and exquisite detail for a wide range of high-end cameras, totaling more than 500 models. This software package excels in various aspects, including cutting-edge tethered capture capabilities, robust digital asset management, a comprehensive suite of adjustment tools, and a flexible workflow supported by customizable workspaces.
Fueled by an updated processing engine, Capture One 23 Pro stands at the forefront of imaging software, boasting exceptional performance, market-leading features, and an array of new enhancements. As a trusted choice for professionals, it empowers you with precision tools that are highly responsive, enabling the creation of captivating imagery from your camera's RAW files. The software streamlines your workflow, saving time and effort, and can be tailored to match your unique preferences and requirements.
Among the exciting additions and refinements in this version are:
Additional notable features include:
Speed Edit: Accelerate your editing process with Speed Edit, allowing you to make rapid adjustments with ease.
Dehaze: Enhance your images by effectively reducing haze or enhancing clarity, adding depth and richness to your visuals.
Improved Importer: Enjoy a more seamless and efficient importing experience, enhancing your workflow right from the start.
General User Experience Improvements: Benefit from tweaks and enhancements that contribute to an even smoother and intuitive user interface.
HEIF Support: Capture One 23 Pro offers compatibility with the High Efficiency Image Format (HEIF), optimizing image storage and management.
Easy Brush Adjusting: Fine-tune your adjustments with precision using easy brush adjustments, providing greater control over your edits.
Improved Performance: Experience enhanced performance across various aspects of the software, ensuring a more fluid editing experience.
Colored Gradients on White Balance Sliders: Achieve accurate color correction with the addition of colored gradients on White Balance Sliders.
Enhanced Tooltips: Benefit from improved tooltips that provide informative guidance, enhancing your understanding of tools and features.
Easy Access to Tutorials: Seamlessly access tutorials to expand your knowledge and master new techniques.
Capture One 23 Pro 16.2.3.32 is designed to be compatible with macOS 10.15 and later versions, and it offers native support for Apple Silicon (M1) processors. To explore more about this impressive software suite, you can visit the official homepage at https://www.phaseone.com/. Elevate your photography and image editing endeavors with Capture One's unparalleled capabilities and features.
One comment