Jameskarke
This user hasn't shared any profile information
Home page: http://macmyanmar.com
Posts by Jameskarke
0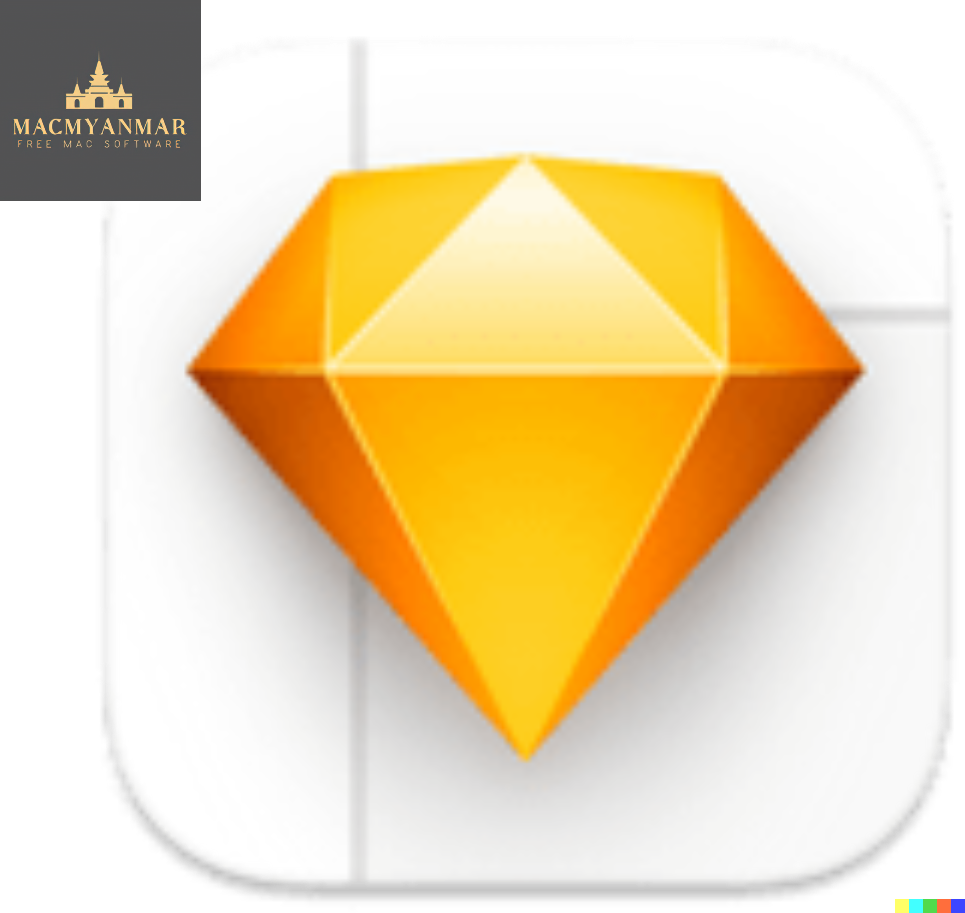 Name : Sketch
Size : 71 MB
Download Sketch for Mac v-98.3
Sketch is a powerful graphic design software designed for the digital world. It offers a range of tools and features to help designers create beautiful and innovative designs for a variety of purposes, including web design, interface design, icons, and more. Here are some key features and capabilities of Sketch:
1. Multiple Fills, Borders, and Shadows:
Sketch allows you to apply multiple fills, borders, and shadows to each layer, providing flexibility in design and styling.
2. Non-Destructive Boolean Operations:
The software supports non-destructive boolean operations, allowing designers to combine shapes and objects without losing the ability to edit them later.
3. Smart Pixel Alignment:
Sketch includes smart pixel alignment features, ensuring that elements align perfectly for crisp and precise designs.
4. Exporting Made Easy:
Exporting designs is simplified with automatic slicing and support for exporting multiple resolutions, making it convenient for web and app development.
5. Vector Tools and Basic Shapes:
Sketch provides a foundation for design with vector tools and basic shapes, making it suitable for designing icons, websites, interfaces, and more.
6. Advanced Layer Styles:
Designers can apply advanced layer styles, including multiple shadows, fills, gradients, noise, blending, background blurring, and more.
7. Text Tool:
The software features a best-in-class text tool that allows users to add typography to their designs with native font rendering, ensuring accurate text representation.
8. Symbols:
Symbols in Sketch enable designers to reuse entire groups of content in multiple places within a design. Changes made to symbols are automatically reflected throughout the document.
9. Mac Integration:
Sketch is built for the Mac and supports macOS features like Versions and Auto Save. It also offers iCloud integration for syncing work across multiple Mac computers.
10. Single-Window Interface:
– Sketch's user-friendly interface is designed for efficiency, providing access to powerful tools within a single window.
Sketch is a go-to choice for designers who want to create visually stunning and efficient designs in a digital environment. It offers a versatile set of tools for design professionals working on various projects, and its focus on an elegant and streamlined interface ensures an enjoyable design experience.
0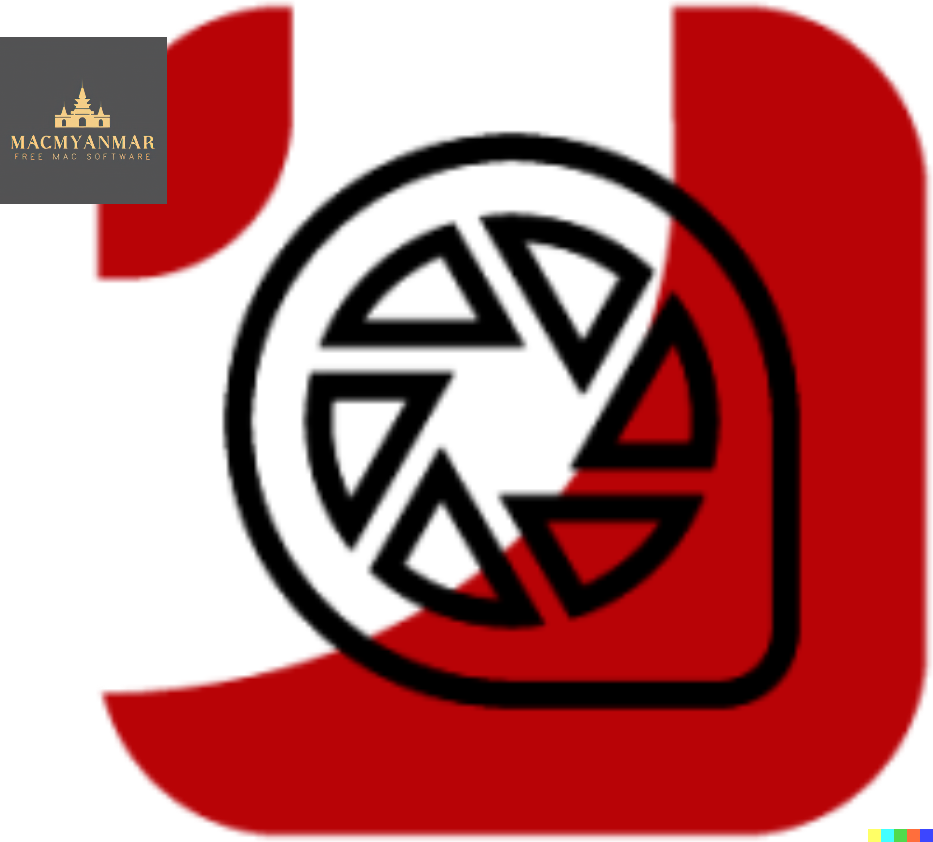 Name : ACDSee Photo Studio
Size : 182 MB
Mac Software ACDSee Photo Studio 9.3.2859
ACDSee Photo Studio for Mac is a digital asset manager and RAW processor designed to help photographers efficiently manage, organize, and edit their image collections. It offers a range of features and tools to streamline the photography workflow. Here are some key highlights of ACDSee Photo Studio for Mac:
1. Digital Asset Management:
ACDSee Photo Studio allows you to manage your image collection efficiently with one-click searches, drag-and-drop searching, and saved searches.
It provides import-free access to your images, making it convenient to organize and access your photos.
2. Speed and Performance:
The software offers faster launching, browsing, scrolling, and searching for a smoother user experience.
It is optimized for speed and efficiency in handling large image libraries.
3. Organizational Tools:
ACDSee Photo Studio includes sleek organizational tools to help you sort and categorize your photos.
Easy-Select Tabs allow you to select or deselect multiple folders and subfolders in your file tree.
4. iCloud Integration:
Users can access iCloud Drive directly through ACDSee to easily backup and share files.
5. Keyword Management:
The software provides improved keyword management, with frequently-used keyword sets pre-loaded.
Users can import and export established keyword lists for convenience.
6. Saved Searches:
ACDSee Photo Studio allows you to create and save searches based on specific criteria, providing quick access to search results with a single click.
7. RAW Support:
The software supports over 550 camera models, offering RAW processing capabilities for a wide range of cameras.
8. Non-Destructive Adjustments:
A full toolkit of non-destructive adjustments is available for editing photos without compromising image quality.
ACDSee Photo Studio for Mac is designed to be a valuable resource for photographers, providing tools for image management, organization, and editing. Whether you're a professional photographer or an enthusiast, this software aims to enhance your photography workflow and productivity.
Please note that the specific features and improvements in version 9.3.2859 are not provided in the description, as release notes were unavailable at the time of the listing update. Users can refer to the official website or documentation for detailed information on the latest version's enhancements and bug fixes.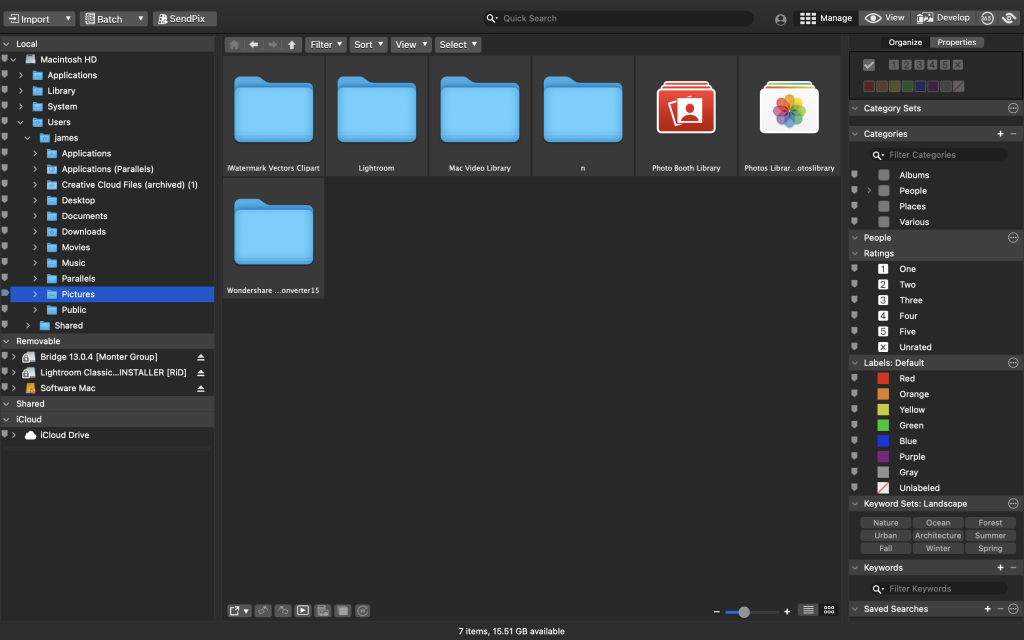 0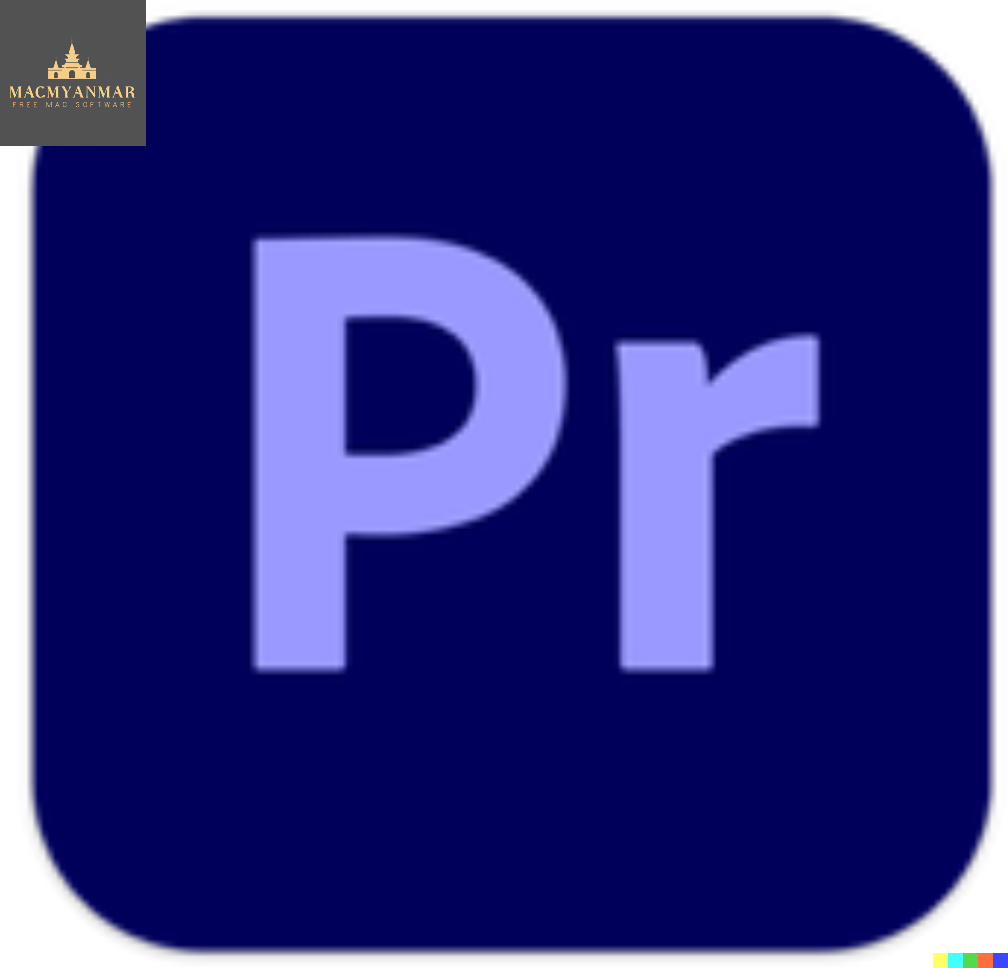 Name : Adobe Premiere Pro 2023
Size : 3.1 GB
Download Adobe Premiere Pro 2023 23.6
Adobe Premiere Pro is a leading video editing software that is widely used in the film, TV, and web industries. It offers a wide range of creative tools and features for video editing, enabling professionals and creators to craft polished films and videos. Here are some key highlights of Adobe Premiere Pro:
1. Creative Tools: Premiere Pro provides a comprehensive set of creative tools for video editing, including timeline-based editing, transitions, effects, color grading, and more.
2. Integration with Adobe Apps: Premiere Pro seamlessly integrates with other Adobe Creative Cloud applications, such as After Effects, Adobe Audition, and Adobe Stock, allowing for a smooth workflow and collaboration.
3. Adobe Sensei: The power of Adobe Sensei, Adobe's artificial intelligence and machine learning technology, is integrated into Premiere Pro to help automate and streamline tasks, saving time and enhancing productivity.
4. Industry Standard: Premiere Pro is the industry standard for video editing, used by professionals in Hollywood, TV production, YouTube, and more. It offers efficient workflows for various types of projects.
5. Support for Any Format: The software supports editing footage in any modern format, from 8K to virtual reality (VR). It also offers proxy workflows for smoother editing on mobile workstations.
6. Cross-Platform Compatibility: Premiere Pro is available for both macOS and Windows platforms, making it accessible to a wide range of users.
7. Motion Graphics Templates: Users can leverage Motion Graphics templates from After Effects or Adobe Stock to create stunning visuals and animations directly within Premiere Pro.
8. Color Grading: The Lumetri Color tools simplify color grading with precise adjustments and curves for selective color grading.
9. Audio Enhancement: Premiere Pro includes tools for improving audio quality, with sliders in the Essential Sound panel for reducing background noise and reverb.
10. Infographics with Motion Graphics: Users can easily create infographics by dragging and dropping spreadsheets into Motion Graphics templates to visualize data.
11. Multi-Language Support: Adobe Premiere Pro supports multiple languages, catering to a global user base.
12. Continuous Updates: Adobe regularly releases updates and new features to keep Premiere Pro up-to-date with the latest industry trends and user needs.
Adobe Premiere Pro is a versatile and powerful video editing software that caters to the needs of professionals and content creators. Whether you're editing short videos for social media or working on feature films, Premiere Pro offers the tools and capabilities to bring your creative vision to life.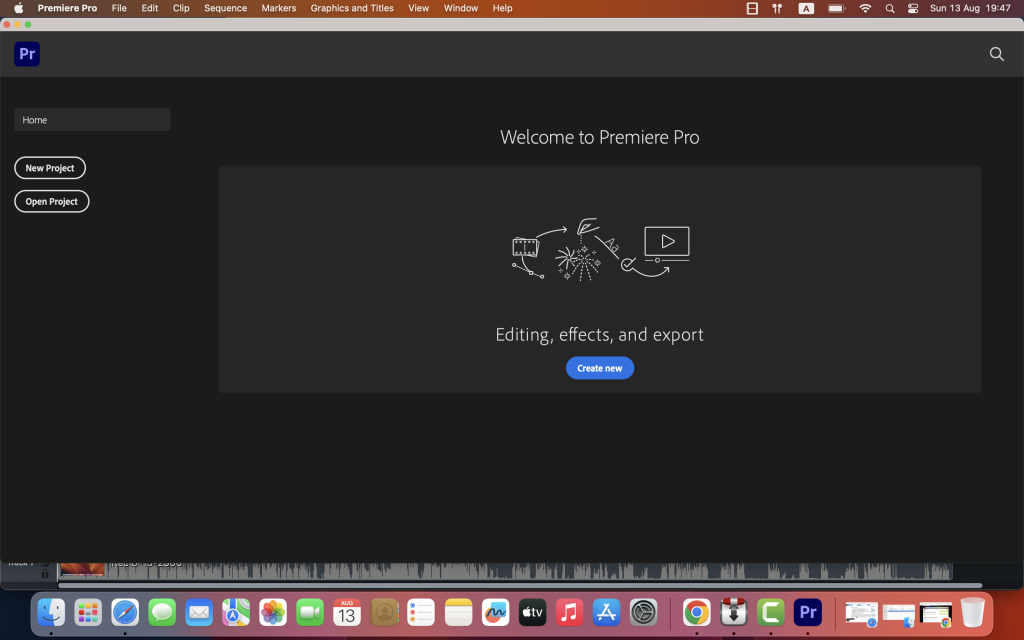 0
Name : Autodesk AutoCAD 2024.1
Size : 1.41 GB
Download Autodesk AutoCAD 2024.1 Update for Mac
Autodesk AutoCAD 2024 is a powerful design and documentation software widely recognized as one of the world's leading 2D and 3D Computer-Aided Design (CAD) tools. It provides a comprehensive set of features and tools for professionals in various industries, allowing them to create, visualize, document, and share their design ideas and projects. Here are some key features and capabilities of AutoCAD 2024:
1. 2D and 3D Design: AutoCAD 2024 supports both 2D and 3D design, enabling users to work in both dimensions seamlessly.
2. Design Exploration: Users can explore and visualize their design ideas more intuitively in 3D, helping to bring concepts to life.
3. Speed Documentation: The software streamlines the process of creating accurate and detailed documentation for designs, saving time and enhancing productivity.
4. Import Compatibility: AutoCAD 2024 allows the import of a wide variety of file formats, including SolidWorks, Pro/ENGINEER, CATIA, Rhino, and NX. This compatibility facilitates collaboration and data exchange across different platforms.
5. Real-Time Updates: Drawing views, edge display, and location are instantly updated when engineering changes are made, ensuring accuracy and consistency throughout the design process.
6. Customization: AutoCAD offers thousands of available add-ons and customizations, allowing users to tailor the software to their specific needs and workflows.
7. Industry Applications: AutoCAD is used in various industries, including architecture, engineering, construction, manufacturing, and more.
8. Collaboration: The software supports collaboration among team members and stakeholders, making it easier to share and review design ideas and project progress.
9. Cross-Platform Compatibility: AutoCAD is available for both Windows and macOS platforms, providing flexibility for users with different operating systems.
10. Continuous Updates: Autodesk regularly releases updates and enhancements to AutoCAD, ensuring that users have access to the latest tools and features.
AutoCAD is a versatile and industry-standard CAD software that empowers professionals to design, document, and visualize their ideas effectively. Whether you are an architect, engineer, or designer, AutoCAD provides the tools needed to create and communicate your vision efficiently and accurately.
0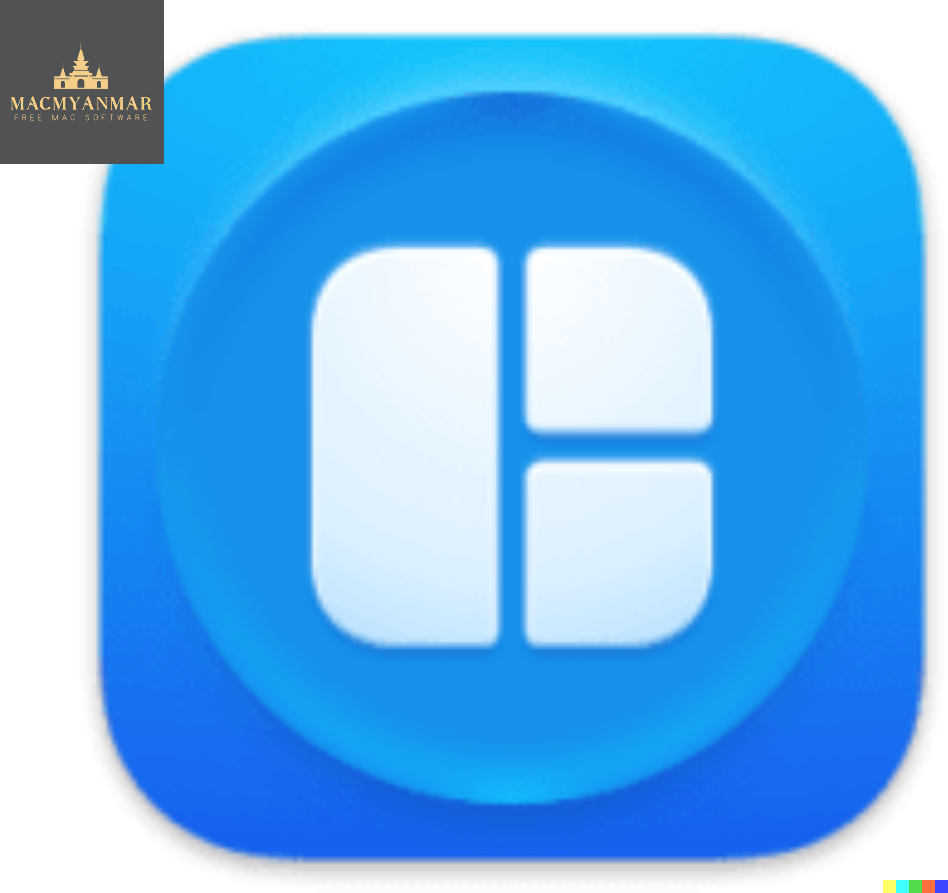 Download Magnet 2.12.0 for Mac
Magnet is a macOS application designed to help you organize your workspace by efficiently managing the arrangement of open windows on your screen. It simplifies the process of resizing and positioning application windows to enhance multitasking and productivity. Here are the key features and functionalities of Magnet:
Window Resizing and Positioning:
Magnet allows you to resize and position application windows with ease. You can use simple drag-and-drop actions to organize your windows.
Multiple Layouts:
The application supports various window layouts, including fullscreen, quarters (split into four sections), halves (split into two sections), thirds (split into three sections), left two-thirds, right two-thirds, and even sixths for ultra-wide monitors.
Drag and Drop Activation:
You can activate Magnet's window management features by dragging windows to the edges and corners of your screen, allowing for quick resizing and positioning.
Keyboard Shortcuts:
Magnet provides customizable keyboard shortcuts for its window management commands. You can define your preferred hotkeys for convenience.
Menu Bar Icon:
There's a Magnet icon in the menu bar that provides access to predefined hotkeys and allows you to customize them to suit your workflow.
Multi-Monitor Support:
The application supports up to six external displays, making it versatile for use with multiple screens.
Vertical Screen Support:
Magnet works seamlessly with vertical screens, providing flexibility for various monitor setups.
Compatibility:
Magnet is compatible with macOS 10.13 or later and is optimized for macOS 12 Monterey.
Magnet is a valuable tool for users who frequently multitask and want to improve their workspace organization. It simplifies window management by offering various layouts, drag-and-drop activation, and keyboard shortcuts, helping you make the most of your screen real estate and enhance your productivity on macOS.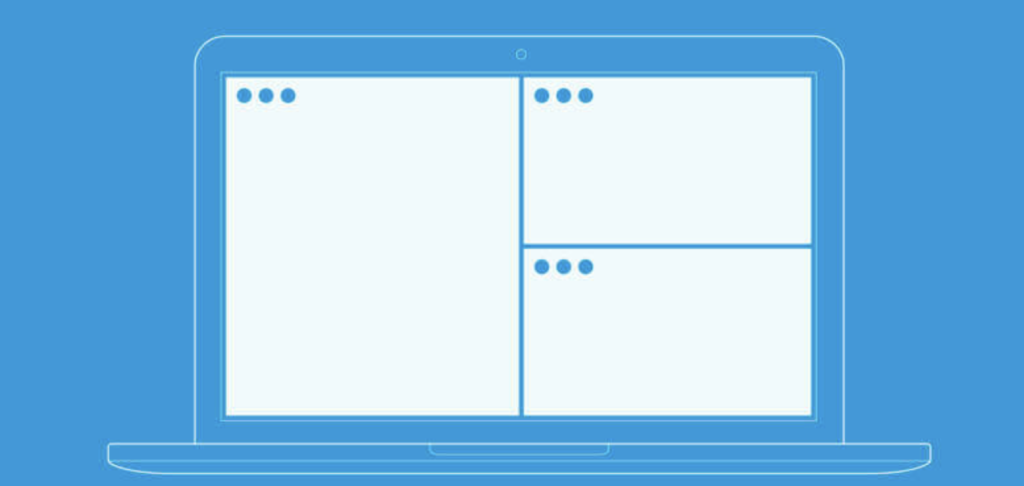 0
Download Acorn 7.4.3
Acorn is a macOS image editor designed with simplicity in mind. It offers a fast, easy-to-use, and fluid image editing experience without unnecessary complexity. Here are the key features and functionalities of Acorn:
Image Editing:
Acorn provides a range of essential image editing tools, making it easy to perform common editing tasks quickly.
Screenshots and Editing:
You can take screenshots using Acorn and edit them right away, streamlining your workflow.
Image Filters:
Acorn allows you to chain together image filters to create stunning visual effects for your images.
Layer-Based Editing:
The application supports layer-based image editing, which is an industry-standard approach. This allows for greater flexibility and creativity in editing your images.
Built-In iSight:
Acorn enables you to create new images and layers using your Mac's built-in iSight camera.
Canvas Resizing:
You can easily resize images and canvases by changing the size of your window.
Full-Screen Editing:
Acorn takes advantage of your monitor's full screen for immersive image editing.
Tablet Support:
The application is tablet-sensitive, allowing for pressure strokes and utilizing the tablet's eraser for precise editing.
Vector Shapes and Text Layers:
Acorn supports vector shape and text layers, providing greater flexibility for creating and editing graphics.
Selection Tools:
You can make selections using freeform, elliptical, rectangular, and magic wand selection tools.
Gradients and Text Styles:
Acorn includes features for creating and applying gradients and custom text styles.
Layer Control:
You have control over layer opacity and blending modes for fine-tuning your designs.
Scripting Support:
Acorn supports scripting in Python and Objective-C, allowing users to create custom plugins and extend its functionality.
GPU Powered:
The application utilizes GPU acceleration for efficient and smooth graphics operations, providing a fast editing experience.
Compatibility:
Acorn is compatible with macOS 10.14 or later.
Acorn is an ideal choice for users who want an image editing tool that balances simplicity with functionality. It offers essential features for image editing and supports advanced capabilities like layer-based editing, vector shapes, and scripting, making it a versatile tool for a wide range of creative projects.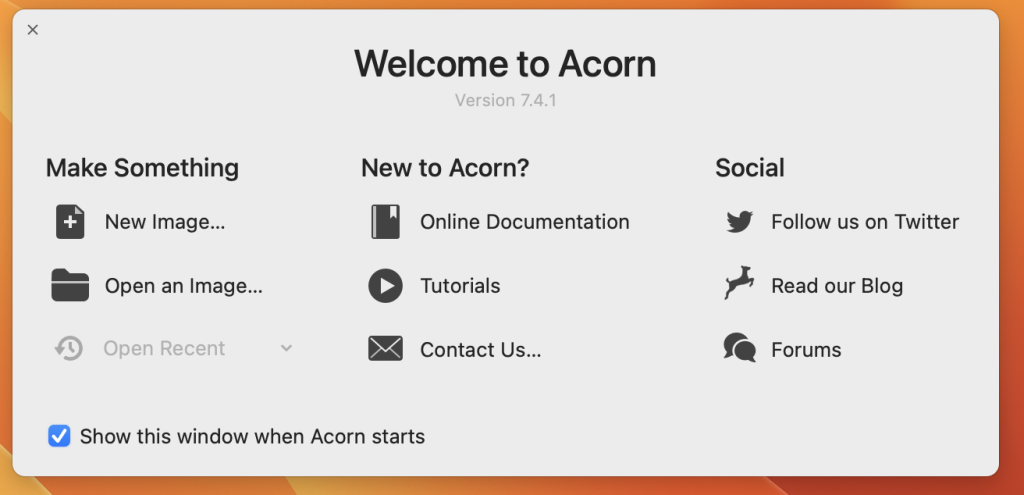 0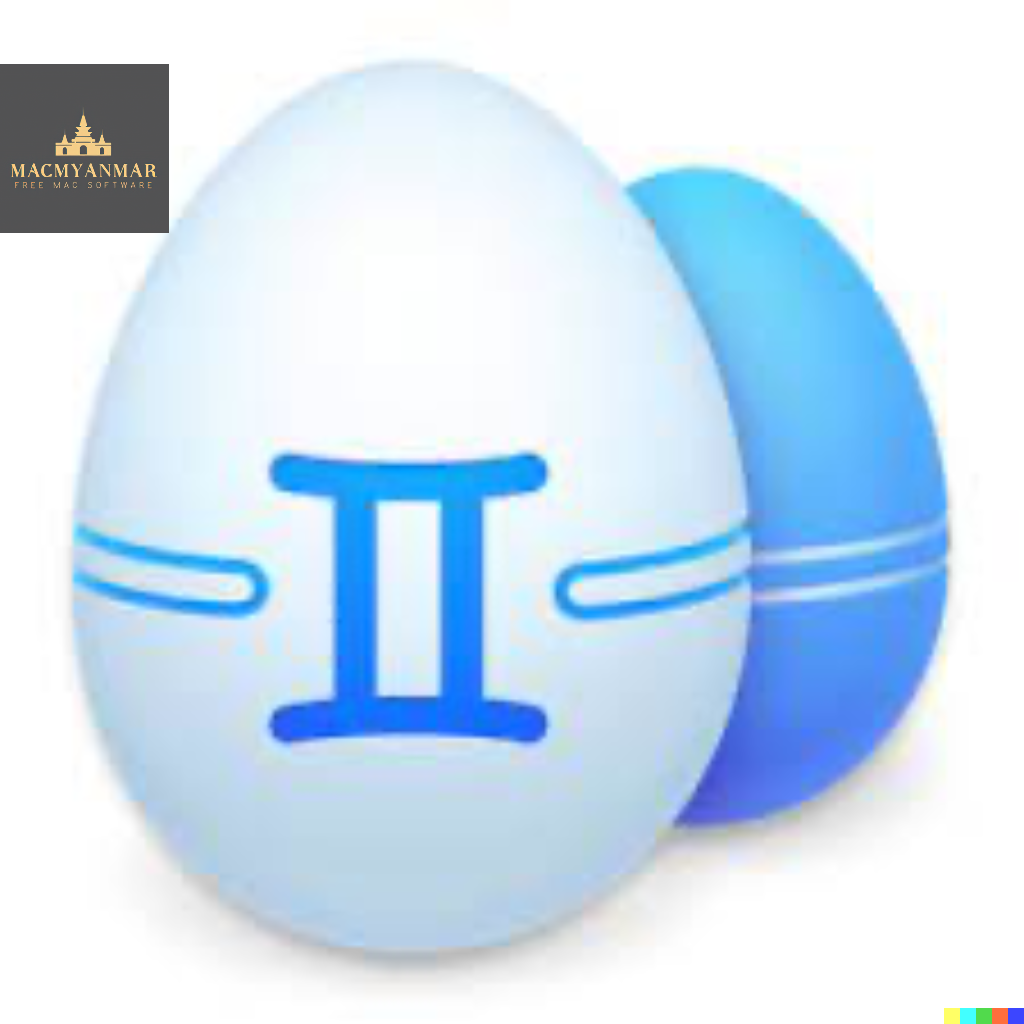 Name : Gemini
Size : 45 MB
Download Gemini 2.9.10 for Mac
Gemini 2 is a macOS application designed to help users free up disk space by identifying and removing duplicate and similar files on their Mac. It offers a range of features to simplify the process of finding and managing duplicate files. Here are the main features and functionalities of Gemini 2:
Find Duplicate Files:
Gemini 2 can locate duplicate files of various types, including pictures, music, documents, and more.
It can also identify duplicate folders, helping you identify and clean up duplicate content more effectively.
External Drives and Network Volumes:
Gemini 2 is capable of scanning and removing duplicates not only on your Mac's internal storage but also on external drives and network volumes.
Cloud Storage Support:
You can use Gemini 2 to find and remove duplicates in cloud storage services like Google Drive and Dropbox.
Organize Music and Photos:
The application can find duplicate photos within your Photos library.
It can also detect similar but not identical images.
Gemini 2 is capable of identifying iTunes duplicates and similar music files that differ only by format or bit rate.
Smart Selection Algorithm:
Gemini 2 uses a Smart Selection algorithm to help you trust that it will remove duplicates correctly and safely.
It can auto-select duplicate files and keep the originals intact.
You can customize Smart Selection rules, such as deleting the older duplicates.
File Recovery:
If you mistakenly remove the wrong duplicate, Gemini 2 allows you to put it back with a single click.
You can exclude specific files and folders from the scan to avoid accidental deletions.
Space-Saving Options:
Gemini 2 offers options to move duplicates to a separate folder or onto a USB drive.
It can replace copies with hardlinks to save space without deleting the files.
User-Friendly Interface:
The application features a sleek space-themed design.
It includes achievements, ranks, and even an Easter Egg for some added fun.
Gemini 2 is a handy tool for Mac users who want to declutter their storage by efficiently identifying and removing duplicate and similar files. It simplifies the process with its user-friendly interface and Smart Selection algorithm, making it easier to reclaim valuable disk space.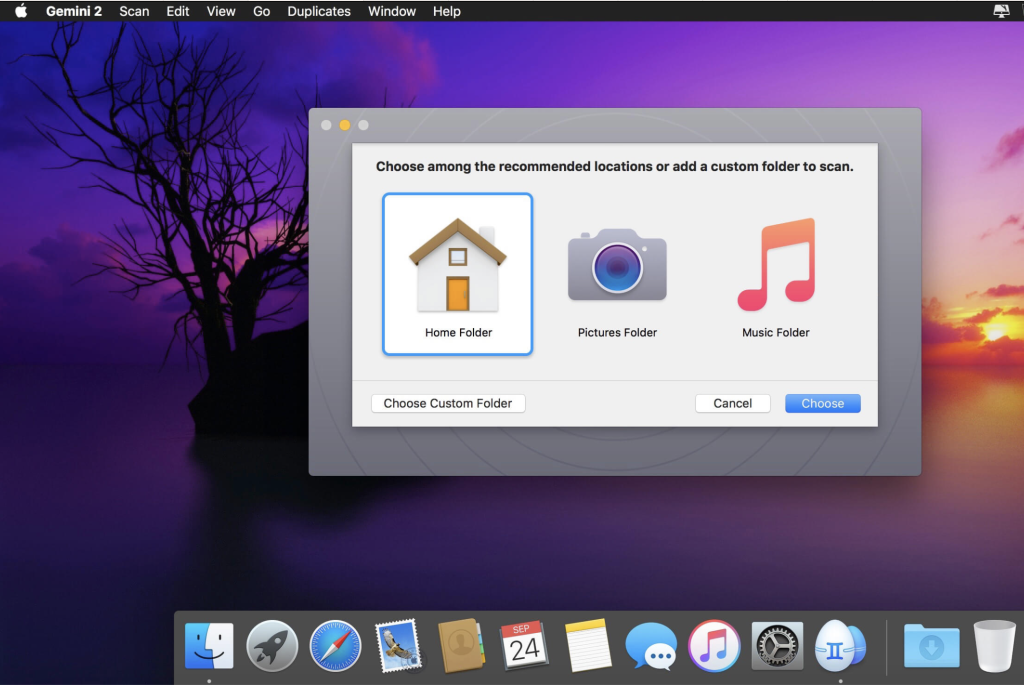 0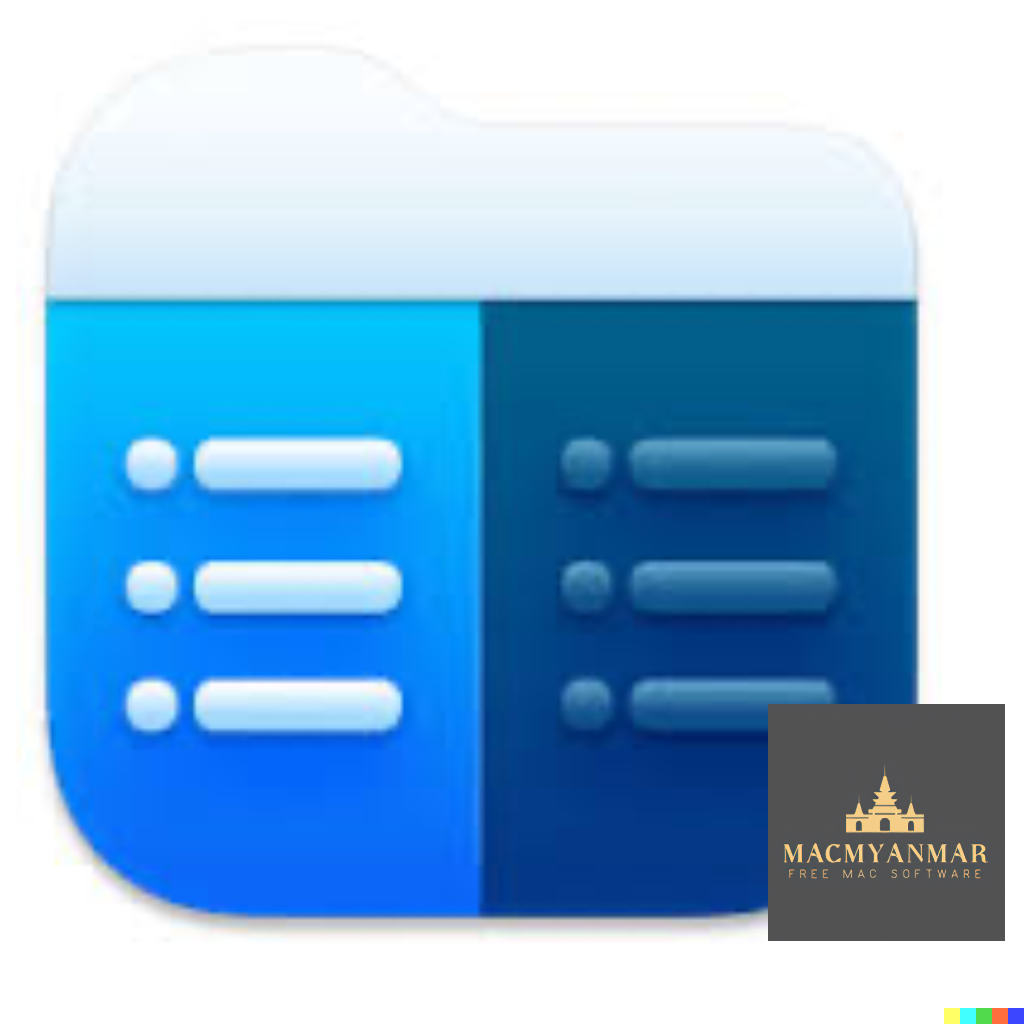 Name : Commander One PRO Pack
Size : 54 MB
Download Commander One PRO Pack V-3.7.0
Updated Commander One PRO v3.0 can boast about absolute support for macOS Big Sur, optimized and improved work with major cloud services, support for macFUSE4, enhanced work with archives, and way more.
Commander One PRO is a pretty smart and convenient file manager developed in Swift with a dual-panel interface. The app offers a wide range of enhanced functionality for efficient and facilitating work with files, documents, archives, remote servers, cloud computing services, etc.
Appleworld.today -"I'd describe it more as a handy Finder "enhancer" that's great for Mac OS X "power users"; "If you consider yourself a "power user" and want the ability to tweak and fiddle with the functions on your Mac, you'll find it very handy — especially the pro version."
In addition to the basic features of a file manager, Commander One PRO includes a variety of useful features to facilitate and optimize your workflow.
Create, delete, open, move, and rename files and folders;
Different view modes;
Multiple tabs;
File operations queue including those in progress;
User-customizable hotkeys;
History, Favorites, Finder Tabs;
Support for Regex in file search;
Select the program to open the file;
All computers over the network are detected and displayed in the list.
FTP Client:
Connect to remote servers via FTP, SFTP or FTPS protocols;
Monitor file operations due to convenient queueing;
Ability to change files permissions;
Reach high efficiency with two panels.
WebDAV client:
Seamless access to WebDAV servers. Simultaneously connect as many servers as you need.
Deal with your files stored on the server, as if they are your local ones.
Move files across servers without downloading them to your Mac.
Amazon S3 Browser:
Mount the entire Amazon S3 account or just a specific bucket;
Flawlessly handle files of Amazon S3 accounts.
Work with Cloud Services:
Ensure additional protection to the files stored online due to the Encryption feature;
Dropbox client for any number of accounts with no need to copy data on your Mac;
Connect your online Dropbox without installing it;
Share Dropbox links right from Commander One;
Mount Dropbox Business account and gain full access to your work files;
Connect your Google Drive account, share Google Drive folders, including "Shared with me" folder;
Mount Microsoft OneDrive on Mac and access your online files as any local ones;
Connect S3-compatible storages as local drives to your Mac;
Easily mount and manage files on OpenStack;
Manage your Mega files and folders without saving them on Mac;
Gain total control over your files stored on pCloud;
Get full support for Box.com directly from Commander One;
Have access to your files stored on Backblaze B2 right from Commander One's window.
Work with archives:
Work with 7zip packages as regular folders: view, add, or remove files without extracting;
Create 7zip archives protected with a password;
Have full control over your TAR packages (TBZ, TGZ, Tar.Z, tar.lzma and tar.xz) including compression, extraction, opening as a folder with support for search archive contents;
Unpack RAR format with ease, search archive contents, copy files without even extracting them;
Deal with .ipa, .apk, .jar, .ear, .war files as with regular folders.
Support for MTP devices:
Have a seamless work with any MTP device. To access and edit their contents – just map your device to Mac and it will be shown as a mounted drive. You can also use it for OS X Android file transfer.
Highly customizable:
Commander One includes pre-designed color themes and offers you to create your very own theme for maximum convenience and individual appearance;
Set up fonts to obtain visual convenience.
Language: English, Czech, Dutch, French, German, Russian, Simplified Chinese, Spanish
Compatibility: macOS 10.13 or later
Homepage https://ftp-mac.com
0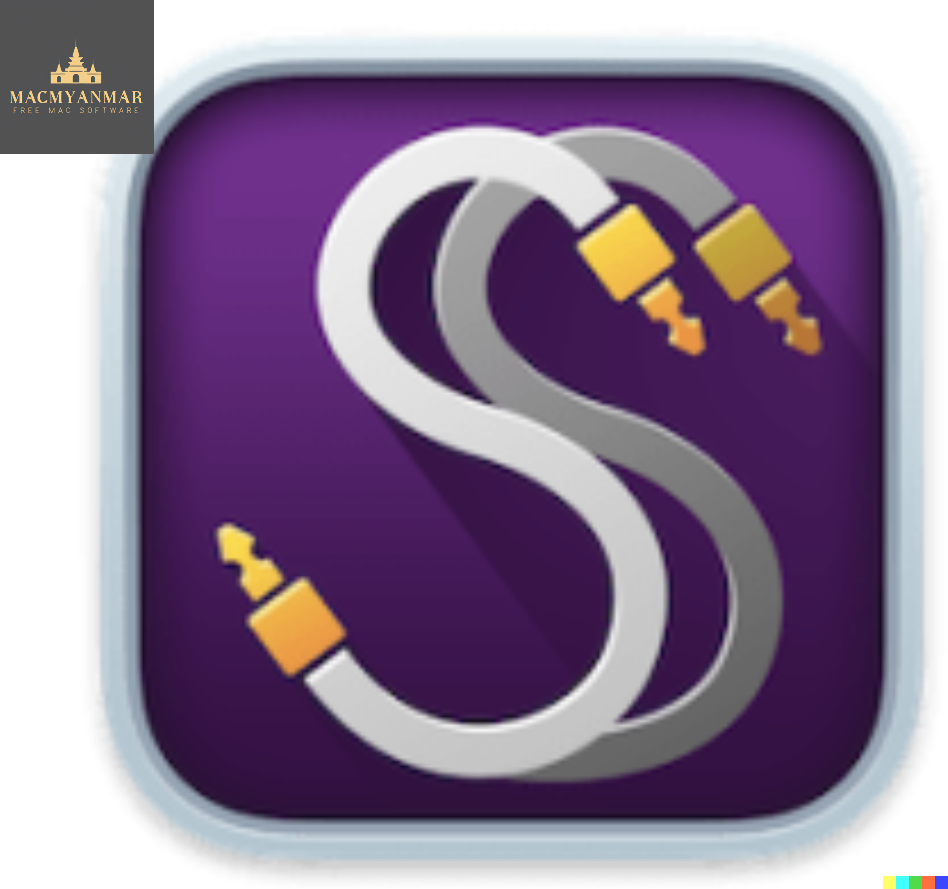 Name : Sound Siphon
Size : 20 MB
Mac software Sound Siphon 3.6.0
Sound Siphon is a macOS application that allows you to make your Mac's audio output available as an audio input device. It provides a way to send audio from one application to another, enabling you to process, stream, or record audio from various sources. Here are the key features and functionalities of Sound Siphon:
Capture Mac's Audio:
Sound Siphon enables you to capture all of your Mac's audio output. This includes audio from various applications and system sounds.
Capture Specific Application Audio:
You can choose to capture audio from specific applications individually. This allows you to select which app's audio you want to process or record.
Adjust Application Audio Levels:
Sound Siphon provides independent control over the audio levels of each application. You can adjust the volume levels as needed.
Capture Mixed or Discrete Audio:
You have the option to capture application audio mixed together as stereo audio, or you can capture audio discretely with each application's audio in its own channels.
Mute Captured Applications:
While capturing audio, you can mute specific applications to control which audio sources are included in the capture.
Compatibility:
Sound Siphon is compatible with macOS 10.14.4 or later.
Sound Siphon is a useful tool for users who need to route and manage audio from different applications for various purposes. It is especially handy for audio production, streaming, or recording tasks, allowing for flexibility in managing audio sources on your Mac.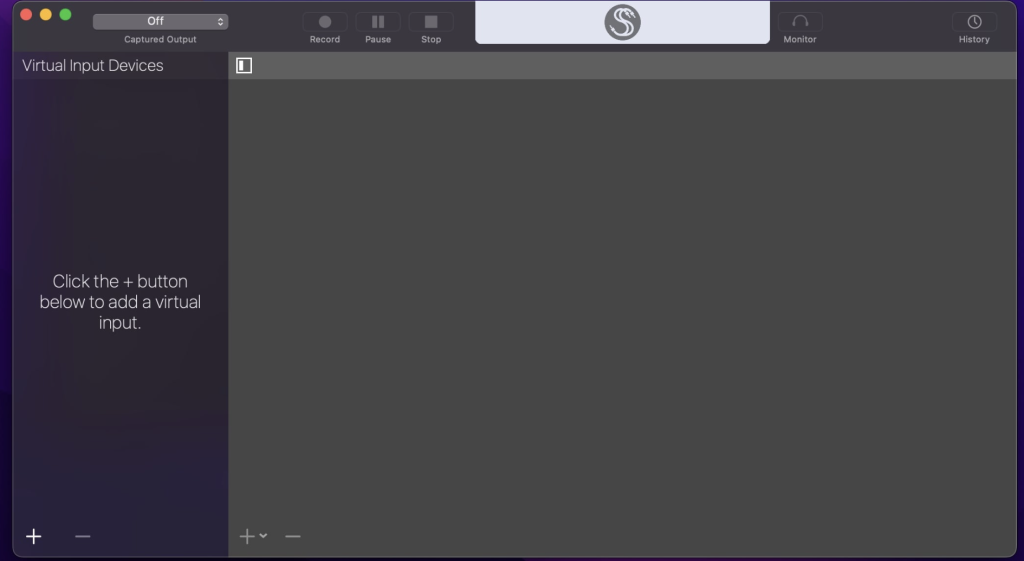 0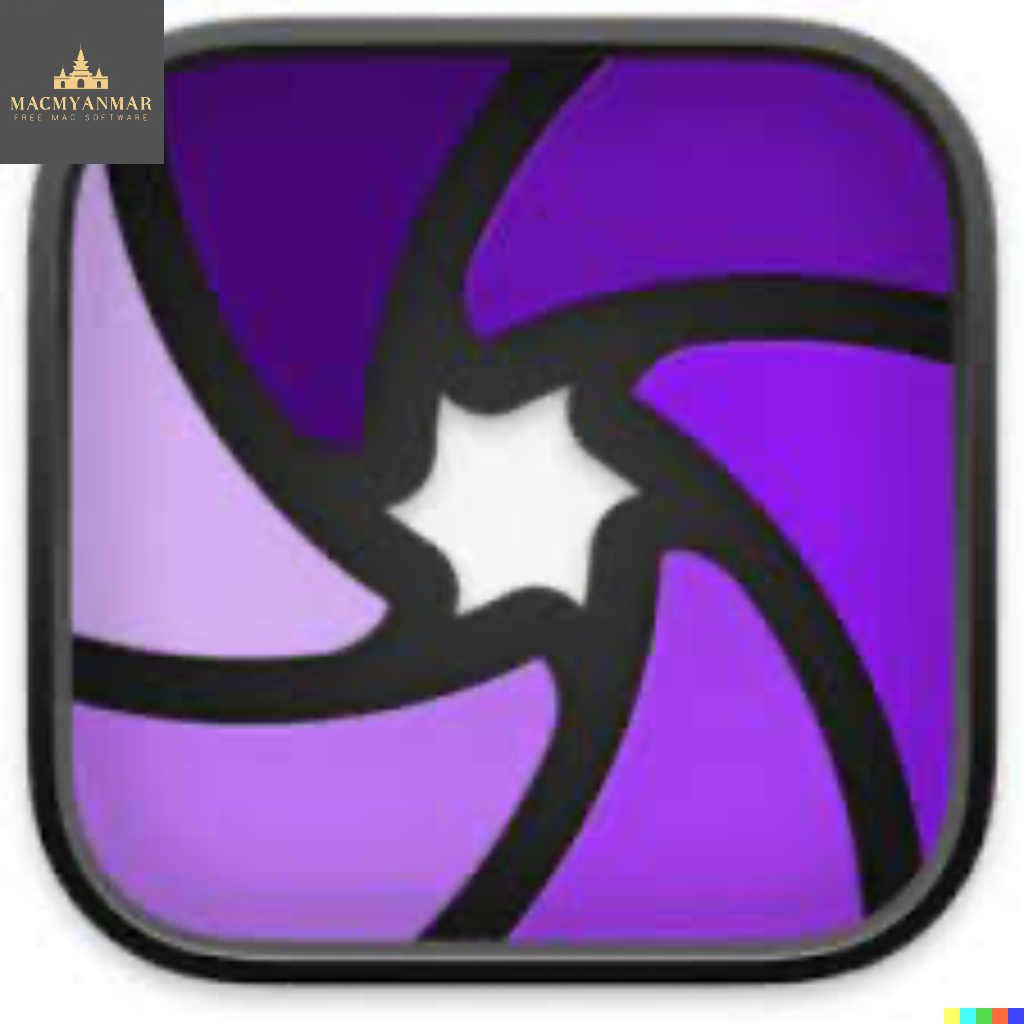 Download Iris 1.6.0
Iris is a high-performance screen recording application for macOS that is designed to capture your screen activities with efficiency and quality. It provides several features to help users create high-quality recordings. Here are the main features and functionalities of Iris:
Recording Formats:
Iris allows you to record your screen activities directly to h.264, Apple ProRes, or optionally record and encode later. This flexibility allows you to choose the format that suits your needs.
Audio Recording:
You can record audio from your Mac while capturing the screen, and it even provides the option to target a specific app for audio recording. This feature is useful when you want to record sound from a specific application.
Color Matching:
Iris offers great color matching to ensure that your recorded videos maintain visual fidelity.
Quality Recording:
On supported Macs, Iris can capture Retina-quality recordings, which means that the recorded content will be crisp and detailed.
Timers and Hotkeys:
Iris includes start and stop timers to help you control when your recordings begin and end. It also provides full hotkey support for convenient operation.
Naming and Tagging:
The application offers advanced automatic naming and tagging options, making it easier to organize and identify your recorded files.
Watermark and In-App Purchase:
Iris is available for free to try, but it embeds a watermark in the recordings. Users can remove the watermark from new recordings by making an in-app purchase.
System Requirements:
Compatibility: macOS 10.14.4 or later.
Iris is a versatile screen recording tool for users who need to capture their screen activities, whether for tutorials, presentations, or other purposes. It offers multiple recording formats, audio capture options, and quality settings to cater to a variety of recording needs on macOS.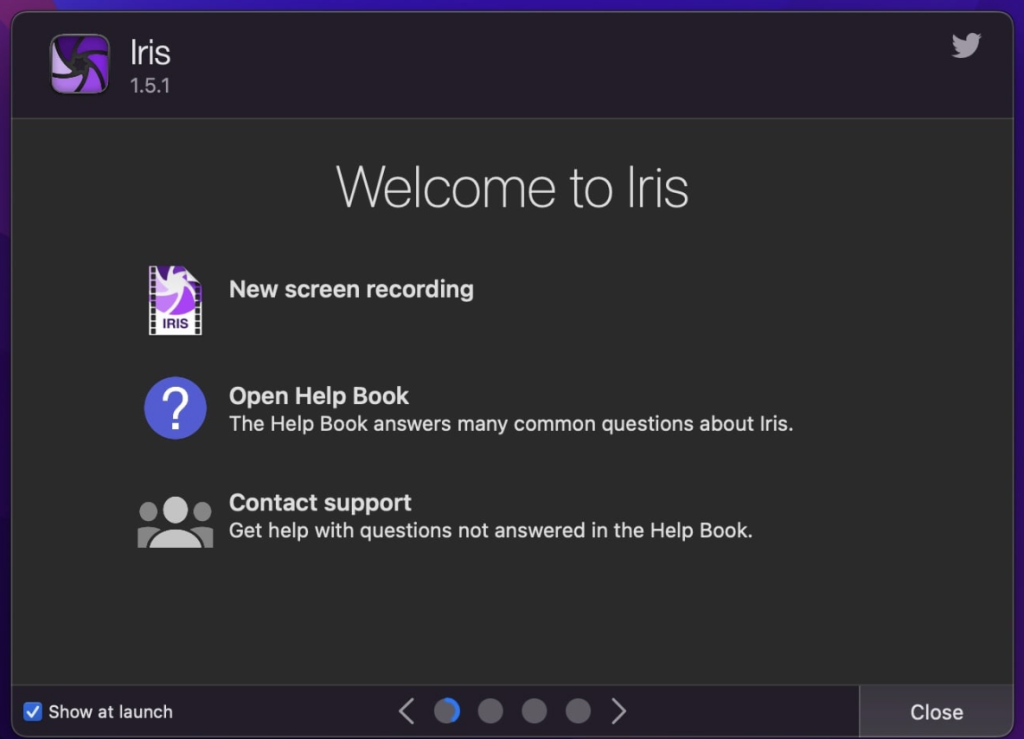 Jameskarke's RSS Feed